Specific information for candidates
Data protection ensures your privacy, security, and autonomy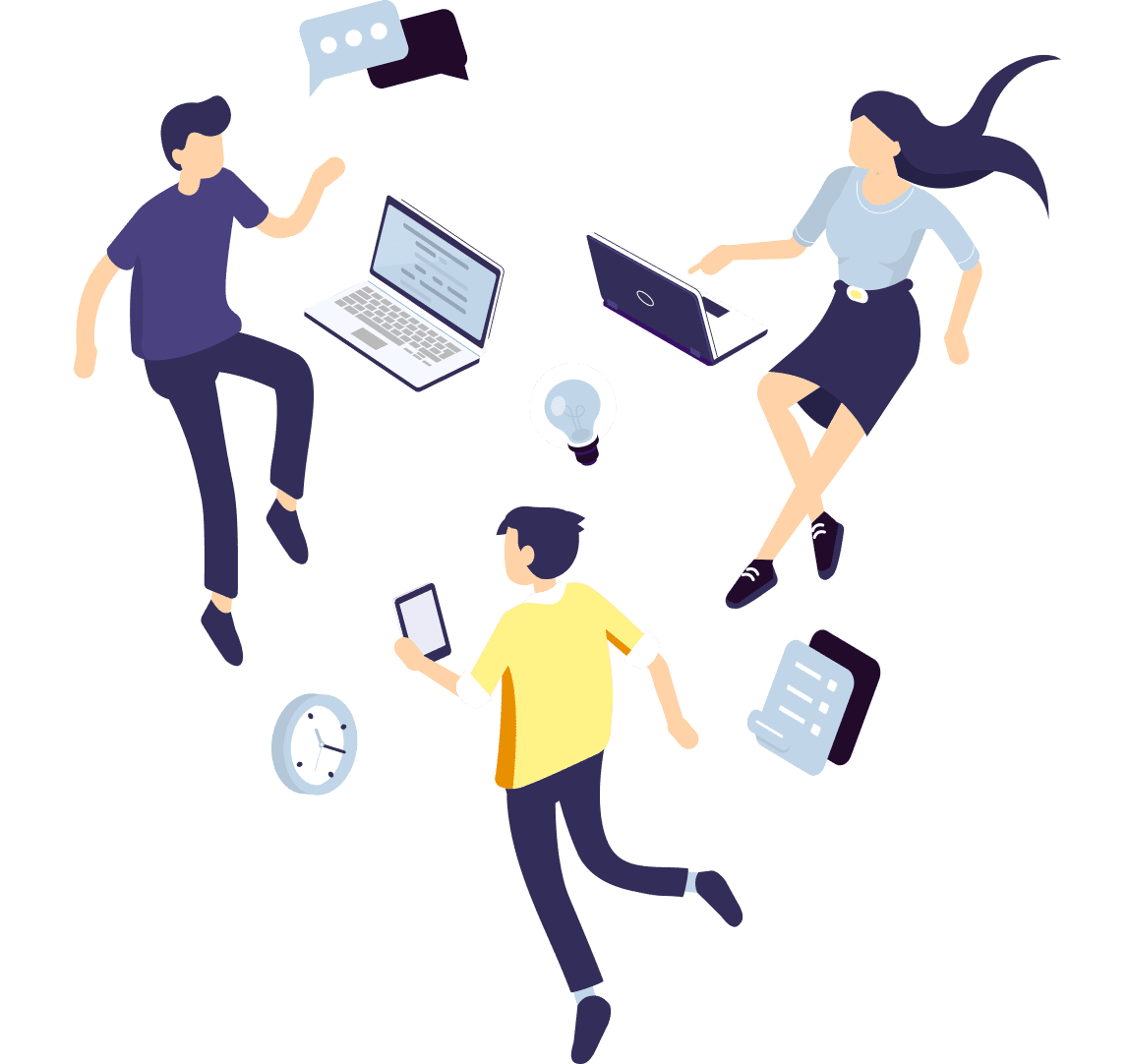 Introduction
At DC, we take the protection of your personal data very seriously. Confidentiality, trust and secrecy obligations form part of our core values. This information is aimed at our candidates whose personal data we are processing in connection with our professional relationship. Therefore, this information supplements our general Information on Processing of Personal Data – which you can read here.
You may also contact DC for any questions regarding our collection and processing of personal data by email to: brian@digitalcareer.dk.
Types of personal data and where we get them from
We do not require, nor do we request other than ordinary personal data about you or others. This is why you must not inform us about sensitive data or information on criminal offences about you or anyone else. Not in your CV or other form when providing information to us.
Sensitive data is information on religion, race, political opinion, union relationship, ethnic origin, sexual orientation, health information, and biometric or genetic data.
We do not require the last four digits in your CPR.number.
We will only collect necessary and relevant personal data about you for the purpose of our services and assistance. We will process the following personal data:
Name
Gender
Address
Phone number
Date of birth
Email address
Age
Photo
Hobbies and leisure time activities
Courses and educational background
Information on next of kin
Personality test (if performed)
Former occupation
Remuneration
Exam and school papers
Our notes and descriptions from meeting and/or conversations
Work experience
Competences
Any other ordinary correspondence, e.g. to arrange meetings and similar
Where do we collect data from?
Even if we are to find a candidate for a specific job, our primary source of information will be you initially. This could be information disclosed via LinkedIn or via the public available data that others have provided e.g. via recommendations on LinkedIN. Your name may have been brought to our attention by our customer, and we will add the relevant information on competences, work experience etc. relevant to assess the candidate primarily via LinkedIN.
If you accept an invitation to initiate a recruitment process, we will collect further personal data directly from you by phone or via interviews. This could be your expectations regarding salary, work experience, competences and similar work-related questions.
If you reject to continue a process, we will delete your information except for your name and position. This means that we will not immediately delete your information's as we see it in your interest to keep your basic data to prevent you from being contacted in connection with the recruitment process. When the recruitment process is finalized, all personal data about you will be deleted.
If we collect personal data from other sources, e.g. for reference, this will be during the final stages of the process.
We will only contact references that you have informed us of and thereby consented to us contacted the person(s) in question. We will only collect relevant and necessary personal data about you in order to asses you as a candidate to the position in question.
Purpose and legal basis for processing
We only process your personal data for the purpose of our service to you, assisting our customer to potentially recruit you.
In such cases, the initial processing takes place on a legal basis of interests, balancing our customers request for a relevant candidate and that our processing will only include publicly available personal data published by you on LinkedIn and similar platforms.
If you accept to participate in a recruitment process, the processing of your personal data will be in order to fulfil our agreement with you, see GDPR article 6(1)(b). This will include the transfer of (some of) your personal data to the customer in question.
If you must participate in a personality test, we will provide our partner performing such tests with your basic personal data in order to comply with our agreement, see GDPR article 6(1)(b). Personal data processed in that regard will be on the legal basis of your consent, see GDPR article 6(1)(a). The consent will include specific information on the processing of your personal data disclosed during the personality test, including which information will be transferred to us.
Deletion
We will retain your personal data as long as you are part of a recruitment process or until you cancel our agreement. A recruitment process in general terminates no later than six months after final conclusion on candidate has been made.
Due to this, personal data about you will be deleted no later than six months after final conclusion on candidate has been made, unless we agree with you to retain the personal data for a longer period. If so, you will be informed hereof in the consent that is required to continue processing of your personal data.
You have the right to have (part of) your personal data deleted. Please refer to our specific information on data subject rights
Data Controller
DC will be the data controller for the processing of your personal data. More information on DC can be found under the general introduction.
Rights
As a data subject, you have a number of rights, for instance, the right to gain access to the processing of your data and to require that personal data be erased. However, these rights may be restricted to certain situations or be subject to certain conditions. For further information about the rights of the data subject, including a request to exercise such rights, we refer to our specific information on the rights of the data subject.
Contact
If you wish to learn more about DC´s processing of personal data, you may contact us at email: info@digitalcareer.dk.