The
DigitalCareer
approach
Recruiting digital talent and unlocking growth for companies since 2014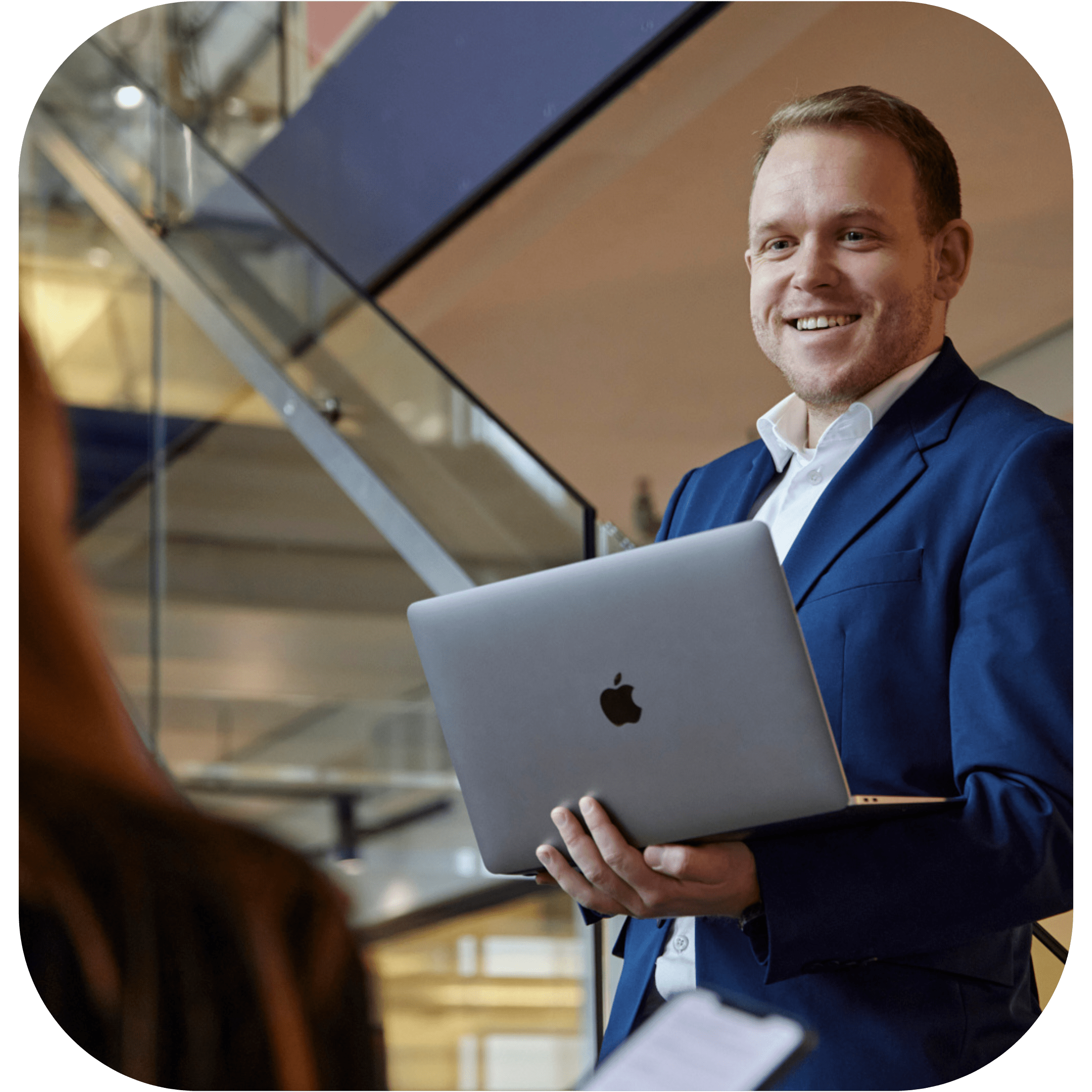 Finding the perfect match in today's job market is like trying to find a needle in a haystack. But we love a good challenge! We don't just tick boxes on a job description – we search high and low to find exceptional individuals who share our passion for all things digital.
With over 600 talented people recruited in the Nordics since 2014, you can trust us to find the right fit for your company. Our values of professionalism, honesty, and integrity guide us every step of the way.
The digital world can feel impersonal and disconnected. We value authenticity that can help bridge that gap. We focus on building genuine relationships with clients and candidates and take the time to understand your unique needs and goals. This also means transparency in our communication and approach that can build trust and foster long-term partnerships.
Deep knowledge and expertise in the digital landscape are our core. This means staying up-to-date with the latest trends and technologies, understanding the nuances of different digital platforms, and having a keen awareness of how digital tools can be used to drive business growth. This allows us to build teams that are not just technically skilled, but also strategically savvy and future-focused.
Our approach is all about you. By understanding your needs and objectives, we tailor our service to your unique challenges. We work closely with you, consulting every step of the way to ensure we're delivering the best solutions. As a team, we are highly adaptable and continually striving to improve and innovate. The digital industry is dynamic and constantly evolving therefore success depends on our ability to stay ahead of the curve.
Choose the package
that fits your needs
Based on several years of experience with recruitment, we have designed three packages that cover most recruitment needs. We know that elements such as agility, pace, and in-depth knowledge of the area we are recruiting in are all crucial to reaching our common goal, so these are the core values no matter which package you choose.
We combine Al/Machine Learning, a strong network, in-depth knowledge and human capacity.
A longlist of interested candidates. Ideal for those who manage most of the process on their own.
Ready to find the perfect fit?
You are clear about your needs but want a recruitment partner who handles the process
from A-Z.
Expand your hiring power to the next level. For those who need a tailored recruitment strategy, expert sparring, and end-to-end advice to help you find the perfect fit for your team.
Search and identification of relevant candidates
Screening of interested candidates
Personal in-depth interview with qualified candidates
Presentation of selected candidates
1st interview with client 
2nd interview with client 
3rd interview with client (if needed)
Employment contract with the candidate
Do you want to know more about our service?
Trusted by progressive
companies across industries